Ludmila about the MBA program in the School of Business and Economics Loughborough University
EI: Hello, Denise! Please tell us a little about yourself.
Hello! I was born and raised in the Krasnodar region, my first higher education at Kuban state University, Krasnodar. In Krasnodar began to build a career in the field of financial management. After ten years of active career felt the need for professional development and wanted to bring their professional knowledge up to time, so decided to study in the MBA program.
EI: what criteria did You choose the program and why he chose the MBA program School of Business and Economics of Loughborough University?
First of all, knowing that all the new trends in business management coming from the West, and given the knowledge of the only foreign language is English, a choice no doubt fell on the UK. Filed of the questionnaire in three universities and received invitations from all three, I opted for Loughborough. First of all, I was attracted by the well-balanced program and a choice of optional modules, where the student can choose what subject to study, depending on his education, experience and needs. An important factor was also a unique opportunity for an internship in local companies, which would allow to gain experience abroad, to compare the organization of business in different countries, to adapt to the new business culture.
>> View all programs of the University of Loughborough
EI: What are your impressions of the program and the University of Loughborough? Was it difficult to learn? What did You like best?
Learning was not easy: the training system is different from that which I studied in Russia, plus the language barrier. Although, the University offers a range of support to students from the host system to free language courses and courses for improving academic skills. Software pleased by the presence of regular workshops with invited external consultants / managers of existing enterprises. Also was organized a kind of exchange of experience with leading universities around the world: a joint 2-week project with students from Europe, North America and Australia! Overall, the University remained very positive experience: nice campus, great library, regular fair employers, focus on professional development and improving employability skills, good organization of events.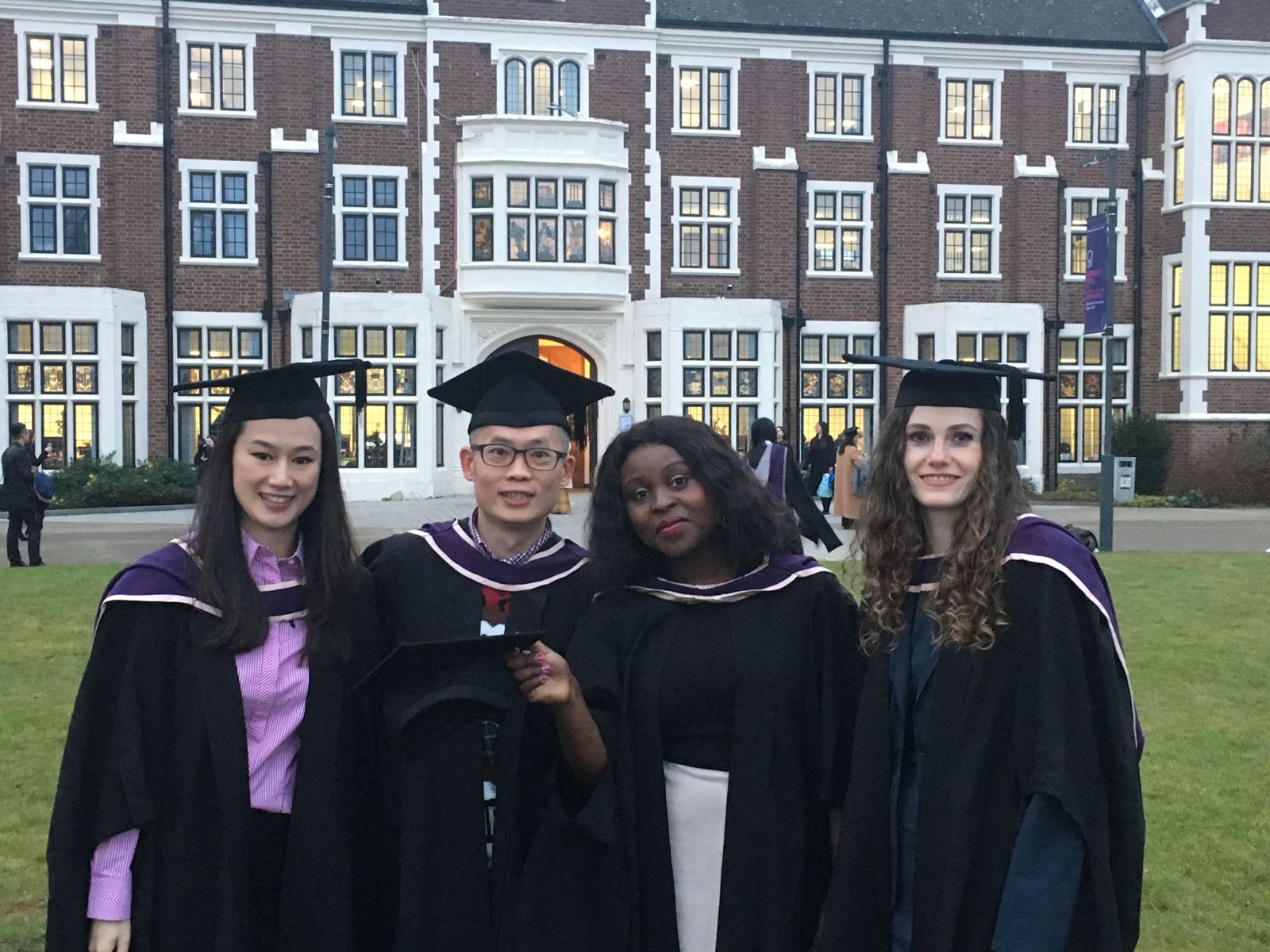 EI: please Tell us a little about life at Loughborough. Did You like the city? What did You do in your free time?
The University is located in a small provincial town and it gives a number of advantages: no need to waste time sitting in traffic during rush hour or hour rides on the metro, everything is within walking distance, is also very convenient from the point of view of the family residence. The town is small, but 100% is aimed at students, including discounts on the fare in public transport, cafes, shops and stores.
With this arrangement, Loughborough is unique – the city is located in the heart of the industrialized region – East Midlands, half an hour's drive from three regional centres: Leicester, Nottingham, Derby. Trip to London by train takes only 1 hour and 15 minutes (in a large city the route home-work often takes longer!). A sea of opportunities to experience local culture and explore local attractions.
Also, for fans of sports and active lifestyle – a rich selection of sports centres (including University), excellent Cycling routes.
EI: How was Your life after MBA?
After internship with a local insurance company, I was offered a permanent job, so I left to work in the UK. The acquired knowledge and skills certainly help in the daily work, as a local business, regardless of scale, is based on universally accepted norms and standards. Interesting to see how CEOs of 5-10 people discuss about the mission of their organizations and build strategic five-year plans. Very serious attention is paid to the continuous professional development of staff – trainings, seminars, professional community. I think this comes gradually and in the Russian business environment, management becomes more professional even in a small family business.
EI: Ludmila, thank you very much for the interview! What advice would You give to our readers?
Business education, of course, you can get both in Russia and in any other country; but in my opinion, studying in the UK provides a significant competitive advantage in the labour market and allows you to expand opportunities of employment. Access to advanced technologies in modern business and the theoretical foundations will look at the daily routine work on the other hand, to make adjustments to the usual organization of work. University of Loughborough, in turn, offers a decent academic base of the institution, many teachers have professional experience in business in their profile, which gives a more practical view of learning. Loughborough, in my opinion, is perfect for those who wish to come to training with your family, and also for students whose parents worried about the safety of the child and focus on school.