A student from Latvia about the studies at Regent's University London
Eva Eglite, a student from Latvia, studying for the programme BA (Hons) Fashion Design at the prestigious private University Regent's University London.
Eve on the choice of the program: "I always liked art. What is fashion, not the art of making clothes?"
Eve wanted to study at the University, where students see more than just the name on the ID in the record book. Thanks small size groups at the University, she formed a close relationship with the students and teachers. According to her, during training in The University Regents, and her attitude has changed significantly. Teachers and exciting classes helped her to take a new look at the world and find it still most interesting. And most creative people trying to do precisely that.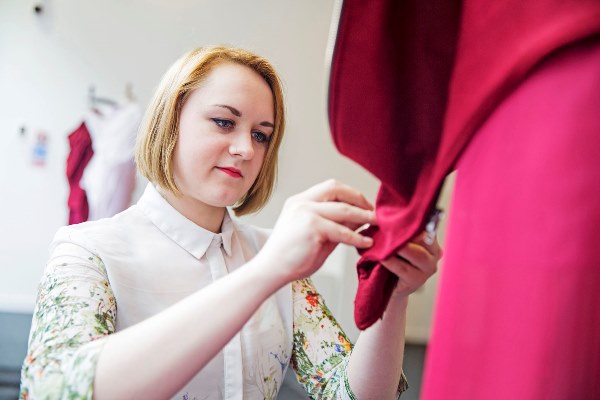 At first glance, the program seemed simple, but then eve realized that a good education requires a lot of effort. Classes the University is fully consumed her, and she could not forget about projects and works even for a day. Eva recognized that summer vacation and Christmas was given to her not just because of the unusual amount of free time, she just didn't know what to do.

London is not just an amazing city, but and fashion capital of the world. It is full of remarkable people, places and events. The London pace of life and constant rush taught eve to cherish every moment and to get the most out of life and communication with others.