A York graduate about his university experience
1. Hi, Namik! Please tell us a little bit about yourself. Why did you decide to study in the UK and not somewhere else?
Hi! My name is Namik Musaev. I graduated with a Bachelor's Degree from the University of York. When I was in middle school, my brother and I often went to the UK for summer schools. So, I knew a lot about higher education in this country. Moreover, British higher education is considered one of the best in the world, which makes the UK one of the most popular student destinations.
British universities are regularly monitored by the Quality Assurance Agency for Higher Education, to make sure that they maintain the required high standards of teaching.
Entering a university in the UK is a great way to learn skills, meet new people, as well as to experience a new culture and enjoy new adventures. Your university will give you all the necessary support and the opportunity to experience exciting student life. No matter what your interests are, here you can find a great number of student clubs and associations, as well as social events.
2. What was your most important criterion when choosing a university, and why did you end up applying to the University of York?
To be honest, choosing the place for your future studies is quite difficult. There is a number of reasons, why I chose the University of York. First of all, the University of York is a world-class research university that belongs to Russell Group and is located in one of the most picturesque European cities. Russell Group includes 24 leading British universities, which strive to maintain the highest quality of research and teaching.
Some choose their university based only on the overall rankings; however, I decided to also check the ranking for my chosen field. For example, for Social Policy York is in the top 10 internationally, according to QS World University Ranking 2019. For me social life at the university was equally important. The University of York has a big campus with colleges, which makes it easier to get to know other students, than a campus in the city.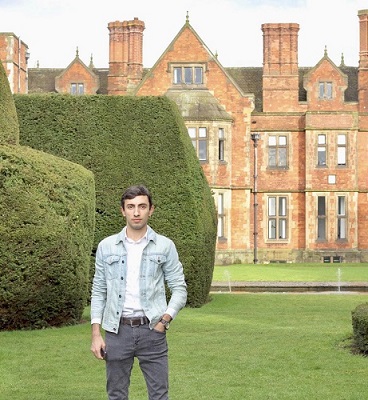 3. What program did you graduate from? What do you think about it? Was it hard? What were your favourite courses?
I study Social Policy, it is one of the best courses in the University of York. The course materials were very complete and well structured. Lecture presentations were also well organised and presented, which helped me to learn new things faster.
Studying in a British university is not that difficult, if you work hard. I tried to be efficient, both with my studies and with other activities.
My favourite class was Social Research Methods. The theoretical part was familiar to me, as I already had work experience in the field. Overall, my university experience was excellent. I thoroughly enjoyed my studies.
4. In 2018 York was officially named the best place to live as well as the most beautiful city in the UK, according to The Sunday Times. What do you think about this city?
York is a great place to live. It is really quite and calm, I would say that it is one of the safest places in the world. As a city, York is historical and is known for amazing architecture. It's one of the most touristic places in the UK and it attracts a lot of tourists, especially in summer and for Christmas.
The major part of York is free from cars, which makes the city centre safer, less noisy and polluted, so you can really enjoy its peace and quiet. York has many popular tourist attractions, including the York Minster' the York Dungeon', Jorvik Viking centre, the Clifford Tower, the York chocolate factory, the York Castle Museum, National Railway Museum and many other beautiful places to visit. Moreover, York has an incredible choice of restaurants, cafés, pubs, bars and lounges for every taste.
The campus is located close to the city centre, which is very convenient for students as they can enjoy and explore the city.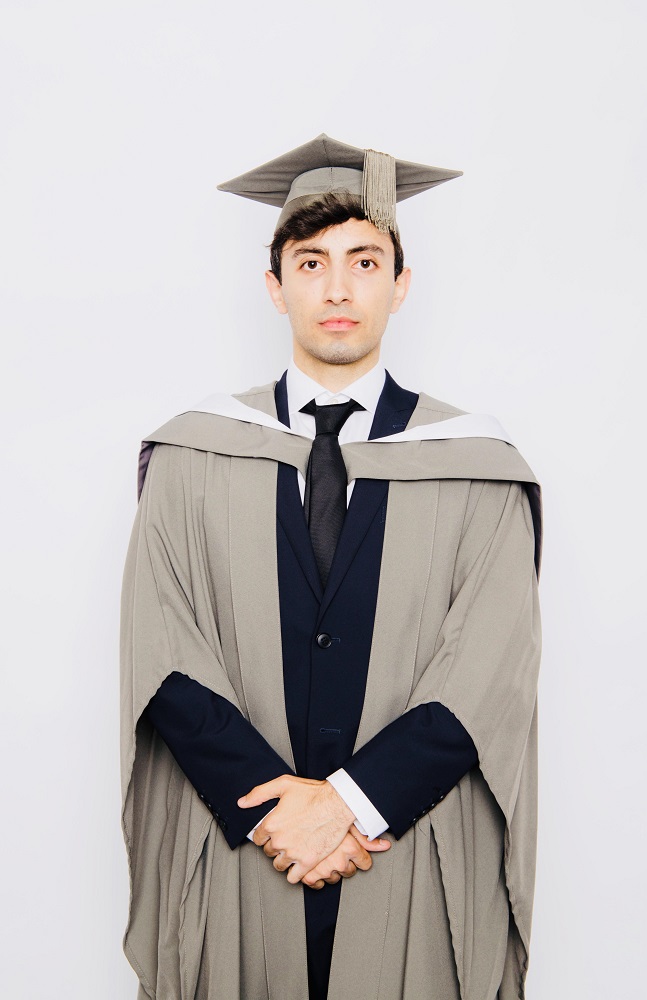 5. Surely, you didn't have much free time, so did you enjoy your student life? What did you do in your free time?
I was quite active during my studies. Apart from studying, I always tried to take part in social events. The university has around 200 social student communities and over 65 sport clubs to choose from. I joined some of them, such as the Russian community, the Football community, the Fashion community and others.
I was on the committee as the Vice President in the Russian community. From time to time we organized events for both Russian-speaking and foreign students of our community. I also worked as a Student Ambassador at the university.
In my free time, I went to watch films or played games with friends.
Each college has a bar and lounge room that includes board games. In general, there is always something to do on campus.
6. Thank you for answering our questions! Would you like to give a word of advice to our readers?
Thank you for having me! There are a couple of crucial aspects to take into consideration when choosing a university: the quality of education and the international recognition of qualifications. And do not forget to check what assistance universities offer to their foreign students, as well as the number of communities and student clubs, which is also very important.
Moreover, as I said, when deciding on a university, I would recommend looking not only at the overall rating, but also at the rating of the particular course that you are interested in. Location is as important as the university rankings. For example, from my own experience, I can say that I am very pleased with my choice.
In the end, I would like to wish good luck to all future students, who want to study abroad!
Thank you!