Interview with Elizaveta about choosing a university and her studies in York
1. Hi Elizaveta! Could you tell us a little bit about yourself? How and why did you end up studying in the UK?
My name is Elizaveta and I'm from Moscow. Until the age of 14, I lived in Moscow and attended school №641, which specialises in arts and humanities. I also took extracurricular classes of drawing, English and German.
I have always been told that I have a gift for languages, so it was easier for me to master them, compared to other students. That was why my parents suggested I should continue my studies in the UK. Of course, I agreed straight away, although I was anxious about taking English and Maths entrance tests. Nevertheless, the tests were passed and I was accepted.
After finishing my year 8 in Russia, I moved to the south of England to continue my studies on a GCSE Program at Sidcot school. After passing my GCSEs, I stayed in the same school on the International Baccalaureate program and later decided to stay in the UK and apply to a British university.
2. What was your main criterion when choosing a university? What drew you to choosing the University of York?
I chose the university based on the following: its ranking for the chosen program (Biochemistry), the city and the campus. Of course, the high quality of education was crucial, but so was my quality of life during studies. York turned out to be fulfilling all of the criteria.
It was the fourth in Britain for Biosciences, boasted a new, freshly constructed Biology Department building and many of its professors were among the leading researchers in the field. Apart from that, York is also an astonishingly beautiful historic city with endless entertainment opportunities for both students and tourists. I also have been told that York has over 365 bars and pubs — one for each day of the year!
York campus got my attention and made it stand out among all the other universities. It felt like even lecture halls and labs were in a park — that's how much greenery and nature they have there! The big lake and its inhabitants are the pride and joy of the university and its students. I used to enjoy feeding geese and ducks in the breaks between my classes.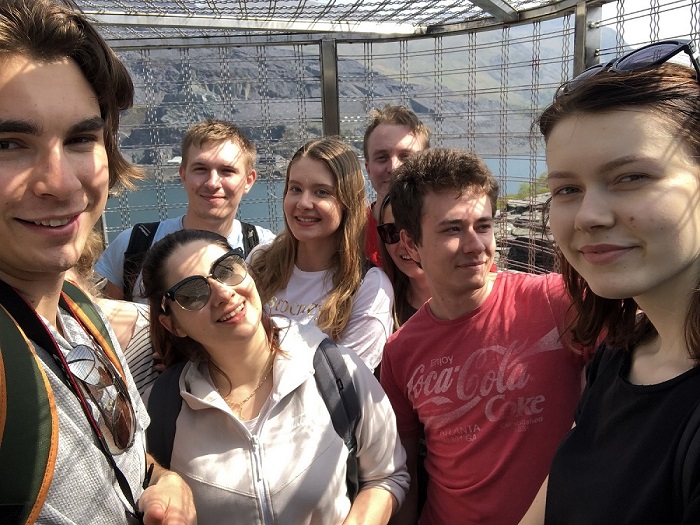 3. Tell us about the application process. Being an international student, did you have any difficulties with applying to the university?
I applied through UCAS. It's a platform used by the majority of British universities to coordinate the application process. UCAS makes it easier to collect all the papers needed to apply to universities, but using it is not free. However, collecting the necessary documents and applying to a British university is not that difficult even without UCAS, especially if you have a good level of English.
Every university has a department dedicated to communicating with future students, so you can easily contact them for advice. You can always find detailed information about the application process on the university website.
However, even though the application procedure does not seem that hard, depending on the university, the competition can be high, so most students apply to 4 or 5 universities at the same time. Traditionally British school students start planning their future studies quite early — usually about a year in advance. That is why I would recommend preparing the documents and taking the required English exam as early as possible.
You can apply for your Tier 4 Student visa only after the university confirms that you were accepted on the course. The visa process might include a phone interview with a British Home Office representative in your nearest consulate, so be prepared for that.
4. Which program are you enrolled in? How do you like it?
I study Biochemistry. Despite me specialising in arts and humanities in Russia, my studies in England sparked in me a big interest in science. The Departments of Chemistry and Biology of the University of York are among the best in the country, based on the quality of teaching, lab equipment and the fact that students can adapt the program to their needs.
The first year was the hardest. We studied the basics of biology and chemistry and back then, I felt like some courses, for example, physical chemistry, were unnecessary for me. However, now, I realise they were helpful. Later we got the opportunity to form our own specialisations with the offered courses. It allowed me to find the field I would like to study and, possibly, build my career in.
Students and professors of both departments are friendly and are always willing to help and answer my questions. The university presents students with many opportunities for improvement, both in your field of study and outside it.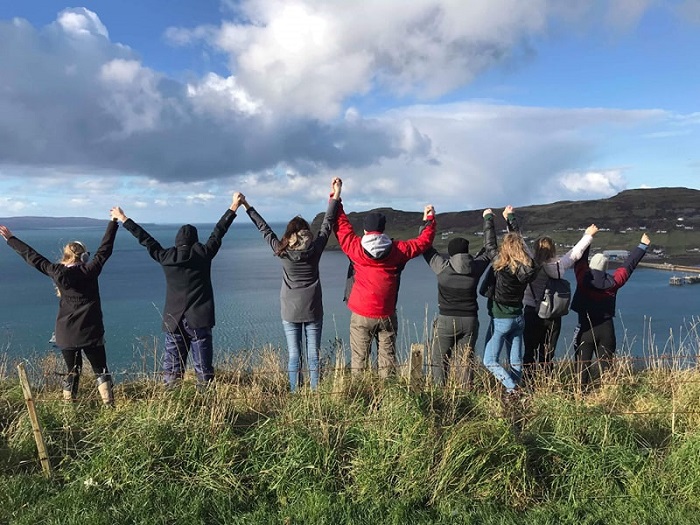 5. What do you think about student life in your university? What do you do in your free time? Did you have time to travel around the UK or Europe?
Student life in the UK is an unforgettable adventure and graduates cherish these memories for the rest of their lives. Both the university itself and other student bodies offer many opportunities to have fun, meet new people, learn about new cultures and more.
During my studies in York, I met people from all around the UK and the world, made great friends and got an opportunity to travel the world while visiting them during holidays. I also travelled a lot during my studies to visit my university friends in Scotland, in the south of England, and travelling with them as far as the Isle of Skye. Apart from travelling, I enjoy going to the cinema and watching the original versions of latest films, as well as meeting with friends in local cafés to taste cuisines from around the globe.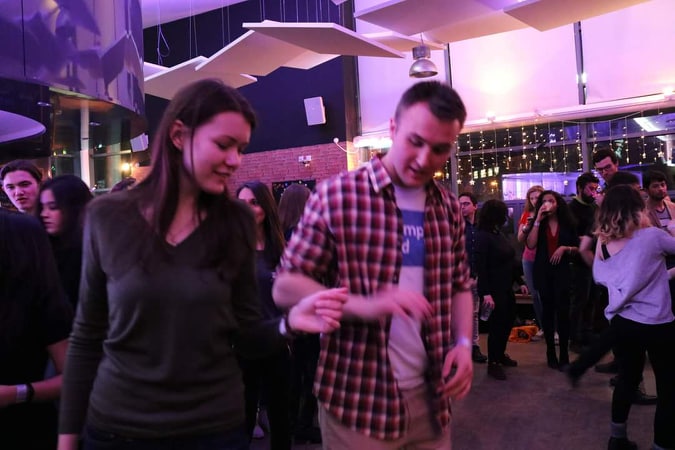 6. Thank you for answering our questions! Anything you would like to share with our readers, who are considering applying to a British university?
Plan your application in advance! Getting the qualifications required to be accepted as well as all the necessary documents can take a while, especially for international students, who are also required to submit an English language diploma IELTS.
Pay special attention to the personal statement, which is required by every British university. A well-written letter free from annoying clichés might become the deciding factor and make your application successful. And the most important thing — don't give up and stay positive. Application and visa process with all their details might seem overwhelming, but trust me, the knowledge and skills, as well as the unforgettable experience you will get during your studies in the UK are definitely worth it!