Great experience of internship, students Oxford Brookes University
My name is MIA, I from Moscow, and I'm a fourth-year student at the University of Oxford Brookes. I'm learning on the programme International Hospitality Management, I love my profession and wanted to share my experience of the internship.
After an incredibly interesting first year of study I had an amazing opportunity to do an internship as obtaining the professional experience necessary for each student my programs. Of course, at first it seemed to work after the first year is too early, but believe me, training is one of the best thingsthat can to happen to a student!
At the end first year at Oxford Brookes University, the last lecture, we gave out questionnaires where asked to write about goals for next year. I knew that I wanted to quit to challenge myself, so I set a goal to become Intern of the month. Unfortunately, after the first day of internship at the Marriott Park Lane Hotel , I realized that my goal was too ambitious. How could I to achieve this, if I was terrified of telephone conversations, whereas in my specialty was to help with telephone communication between five departments the hotel? My only experience was working in the industry of food and beverages, so I didn't know how the system works any hotel. I don't even knew how to gain the trust and respect from my colleagues who you know so much.
When I started doubt myself, I again remembered all his goals: to become a specialist in work on the phone, to learn more about the system of the hotel business to earn a good reputation, learn to cope with stressful situations to exceed the expectations of colleagues and clients and of course to be a candidate month (I refused from the main goal).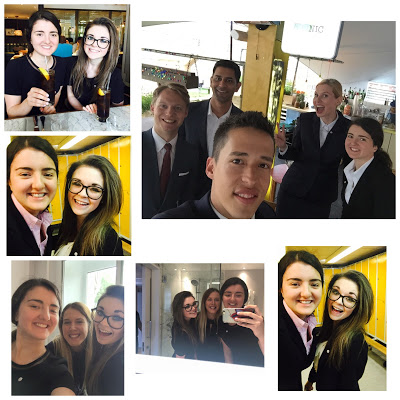 On internship I made a lot of mistakes, not just one called to Wake up the client, it a few missed calls for service and problems of misunderstanding between guests and partners. But even so I got great experience, now I have a clear understanding of the work of hotel operations and systems, I has become a multi-tasking employee and overcame my fear of phone conversations. I used any opportunity to gain experience and learn about the work of others departments including. In the end, I exceeded the expectations of customers, got many letters, calls, and, most importantly, respect from team Marriott Park Lane and the award for Intern of the month (even though I had doubts that this will not happen).
I know I have you to say that the experience of the internship really changed my mindset and made me a responsible person.
Ask a question to the University
Text taken from the official student blog of the Oxford Brookes University.