Ala from Moscow to study cinema at the University of West London
EI: Al, Hello! Tell us a little about yourself. When you went to the UK and what motivated your decision to study abroad?
I am from Moscow, I'm 26 years old. In the UK I came in September 2016 with a new master training course. In Moscow, I graduated from MGIMO with specialization in international journalism and after graduation worked in television for approximately 4 years. I wrote scripts for television programs and documentaries, he worked as a reporter and editor. In may 2016 I came to realize that it's time to move on to the area that has always been interesting to me is cinema. Living in London has always been a dream of my youth, so I, without hesitation, began to explore the education market in the UK. Pretty quickly I applied to different universities in London, and here I am)
EI: how do you know about University of West London? What criteria did you choose the University and why he chose UWL?
About UWL learned just from the Internet while studying the education market in London. I got 4 more positive response from other universities in London. But the program at the University of West London came to my taste, and heard from University I pretty quickly was nice to me and the cost was fine with me. So my choice eventually fell on UWL.
EI: could you Share your impressions of the UWL. Do you like the campus location of the University, the quality of teaching?
The University campus is excellent. Easy navigation, the building inside is spacious and nicely renovated. Be nice in there, especially considering the fact that I have to spend a lot of time there even outside of teaching hours, because I am constantly engaged in video mounting.
>> Read more about University of West London
The institution is a bit far from the city center to get to Central London takes about 45 minutes. But I live 10 minutes walk from the University, so the time on the road spend only when selected in Central London. In this respect, it is the only negative because the area is very quiet, the houses are very beautiful, all the necessary shops are very close.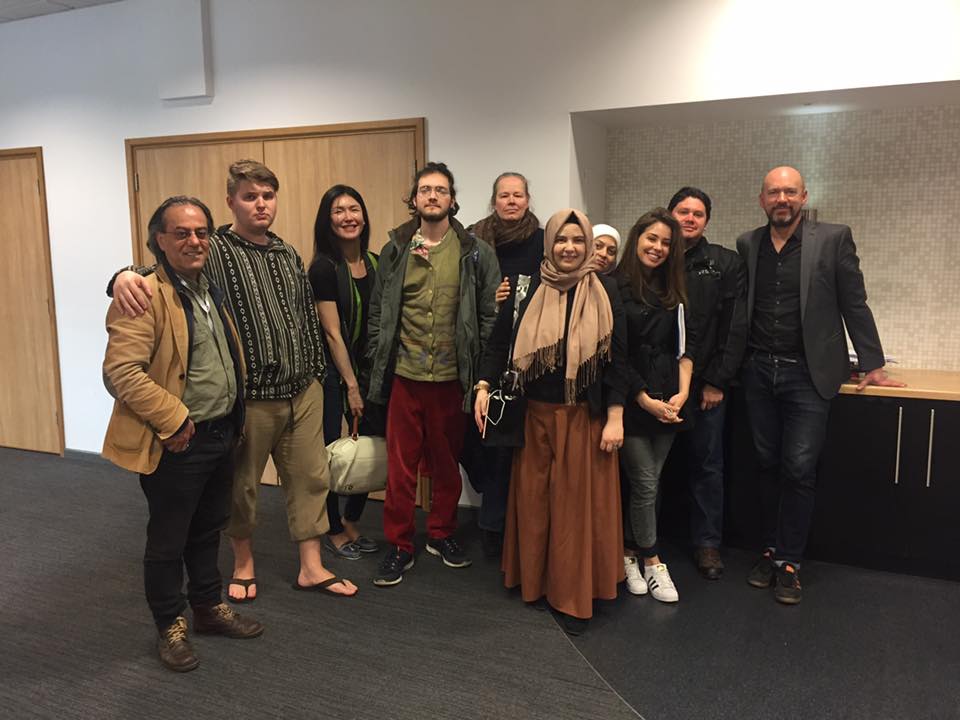 EI: are You studying for an MA in Film Production, right? Please tell our users a little about the program. What are you studying, do you like the teaching style that you like best?
The program consists of 4 modules, two of which are practical and two theoretical. Documentary Practice, Experimental Film, Film Theory, Film and Media Cultures. Two modules in the semester. In addition to the mandatory modules the University offers technical workshops in different technical skills kinoproizvodstva – work with different types of cameras, light, editing, color correction, sound work. Advise to attend all technical classes because they can learn all the stages of production and post-production. Most of all I like the fact that the written work is minimized. We spend much more time and effort into our films that we shoot as projects for practical modules. All your written work I wrote long ago when I was a journalist in Moscow. Now is the time to do something that can expand your portfolio and increase your competitiveness when seeking employment. That is why the practical tasks, I would advise not to boil the pot :-)
>> View all programs o University West London
EI: Tell us a little bit about life in London. What do you like best? Where do you usually spend your free place with friends?
In London, like the city's appearance, so friends and I often get out on long walks. Often in parks, or simply walking in an unknown direction, but always end up in some interesting place. Sometimes on the weekends out in bars in the heart of Soho.
EI: do you Plan to return to Russia after graduation? Already decided what I want to do, what career to build, and where?
To be honest, haven't decided yet. And how can we decide when it all depends on whether there will be a company that would be willing to sponsor your work visa. Unfortunately, the movie is very rare because it's project work. But if the chance comes, I love to work in the UK. If not, it'll be a movie in Moscow.
EI: "Never do this in the UK!": give me one piece of advice to freshmen :)
Do not stand on the left on the escalator :-)
EI: were you able to make friends with the British? If so, what tips can you our readers? Does the cultural knowledge, differences, what you can and cannot do in communicating with them, in the company?
In dealing with the British need to be 5 times more delicate than you are accustomed to behave in Russia. If we are talking about young people, then it is possible to not be conservative. Just watch. In their speech habits, for example, to copy them in the future. This facilitates the understanding. It is better to be 5-6 sentences neutral properties to every time you have nothing to say, use them. Then they will go on the asset and you will be much easier to communicate on the same level with foreigners.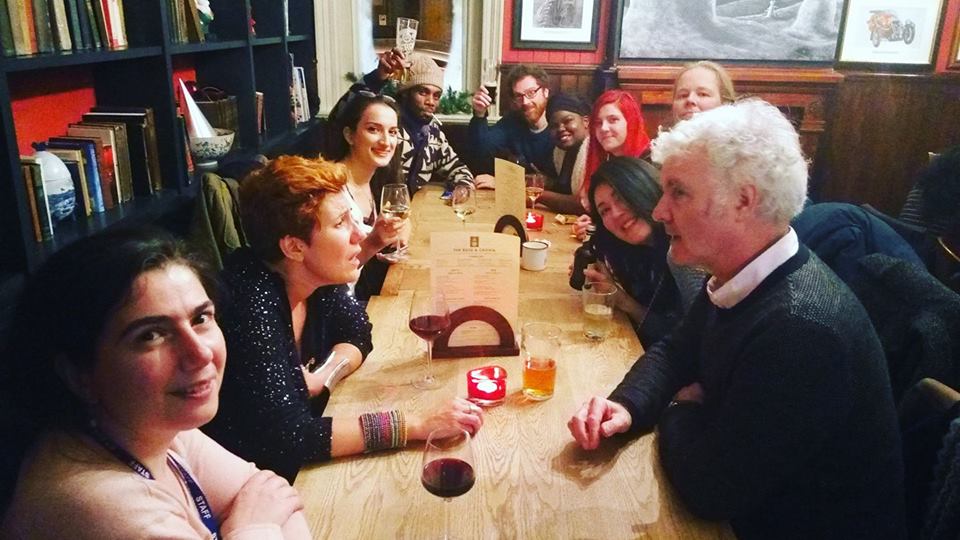 EI: Thank you so much for this interview! What would you like to say in closing to our readers?
If you have the opportunity to study in England, do not miss it. This is a wonderful and beautiful country of native English speakers. What else do you need from the school?
Read the complete review of the University's UWL