Russian students of Zuyd University of Applied Sciences
5 students from Saransk enrolled in the Business Minor programme Abroad at the University of applied Sciences Zuyd told about his impressions of the Dutch University Zuyd University of Applied Sciences, Maastricht, and travel.
Natalia Bibin: "We are studying at the faculty of International Business program Business Abroad Minor. The training is extremely entertaining, as the emphasis is on the acquisition of practical skills. Thus, in the framework of the educational program, students are continually deciding cases based on actual practice of various organizations. We visited a number of enterprises in the Netherlands, but in the company Bruynzeel Storage Systems BV, after the competition presented their own solution."
Marina Cherkasova: "In the University of the South a very comfortable environment for learning. One library is worth something! There are created all conditions for interesting and productive work on homework and projects. In addition, the University built a convenient way of communication between students and teachers, and sometimes even held friendly meetings with teachers, where they can socialize in an informal setting".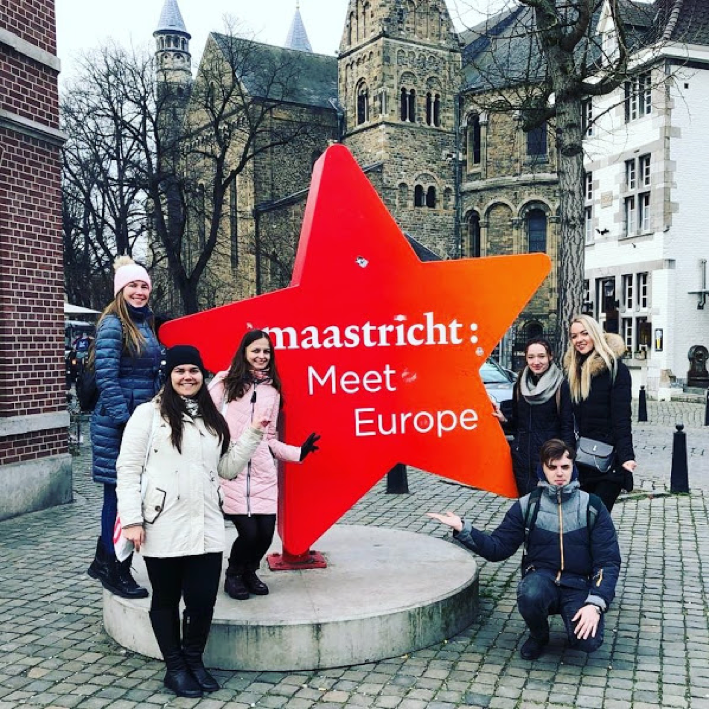 Dmitry Kanayev: "Maastricht is a very specific city. We are accustomed to the fact that in our country begin to "come alive" almost 6 am here is to be seen, even when our University had by 10 o'clock it seemed as if the inhabitants just starting to get out of the house. Perhaps this is due to the fact that when you go out to walk around the city, meeting either students or older people: if you happen to be here and to see them in the gym especially, you will be surprised what they are active seniors to call them impossible. But a lot of people, and at the weekend if all residents leave the house to walk around and go shopping. However, that gives this town its specificity – a cozy, little day, but with everything you need for a full life, and in their atmospheric and attractive in the evenings. And note to self: check opening hours of all shops in advance, as everyone in town starts to close from 18 hours and on holidays, virtually nothing works."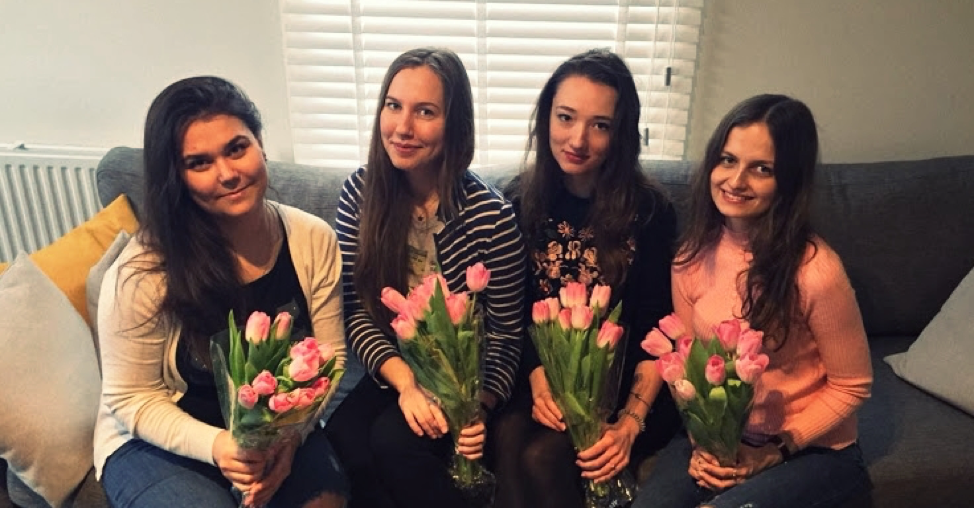 Anastasia Sivaeva: "We rented accommodation on the outskirts of Maastricht, the path to the centre on foot takes about 45-60 minutes. For ease of movement, you can buy a bike, rentals, and sales which are located throughout the city. In Maastricht many students, so finding housing is sometimes a very difficult task, as all the hostels are often already filled. Also, housing is one of the most significant items of expenditure in our budget. However, there are all conditions for a comfortable stay and pastime.
If you're hungry and want to eat in Maastricht eateries, restaurants and cafes. Many of them are outdoors, which adds to the city a special charm and coziness. Wicker chairs and tables, tiny candles on the tables, warm blankets issued to visitors, create a special evening atmosphere.
Striking in its beauty and the nature of the city. If you visit Maastricht in the spring, we can see how the almond trees are blossoming. And of course, the beautiful tulips that You can buy in any flower shop, which is in Maastricht just do not find it".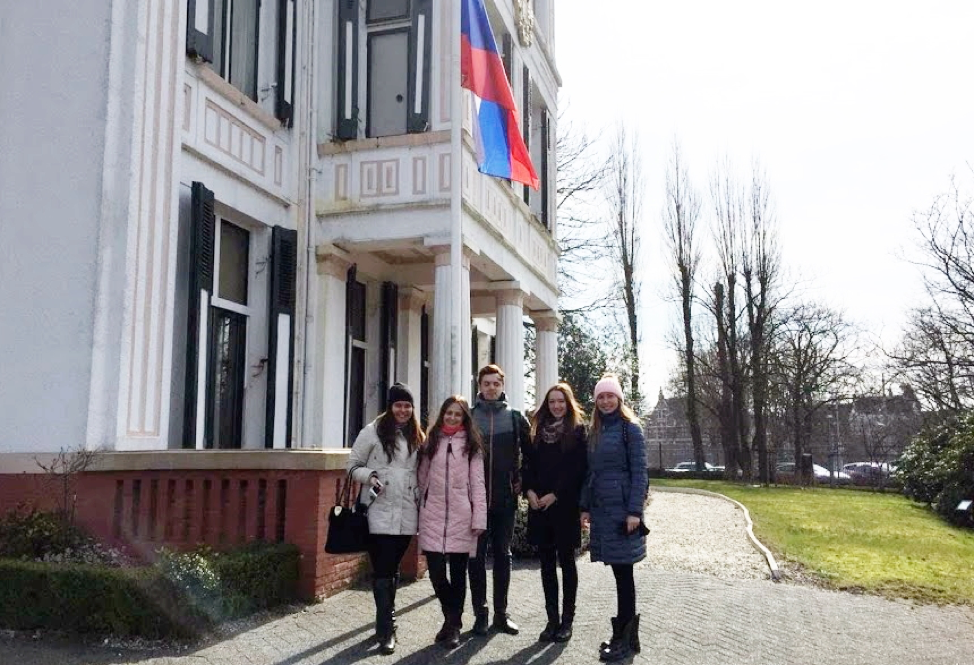 Margarita Osipova: "Maastricht has a very convenient geographical position, which creates a great opportunity for travel! Here are trips for every taste: from visiting European capitals to small resort towns. Within two months we visited the EU capital of Brussels, the centre of shopping – Roermond, the Hague sea, mysterious Cologne, exquisite Prague, Dresden cultural and even the Spa town of Rathen", with the name "Saxon Switzerland". Awesome experience, every city was memorable for its originality and brightness! In my plans there is a mandatory visit to the romantic Paris, the Grand Duchy of Luxembourg and of the Netherlands capital city – Amsterdam."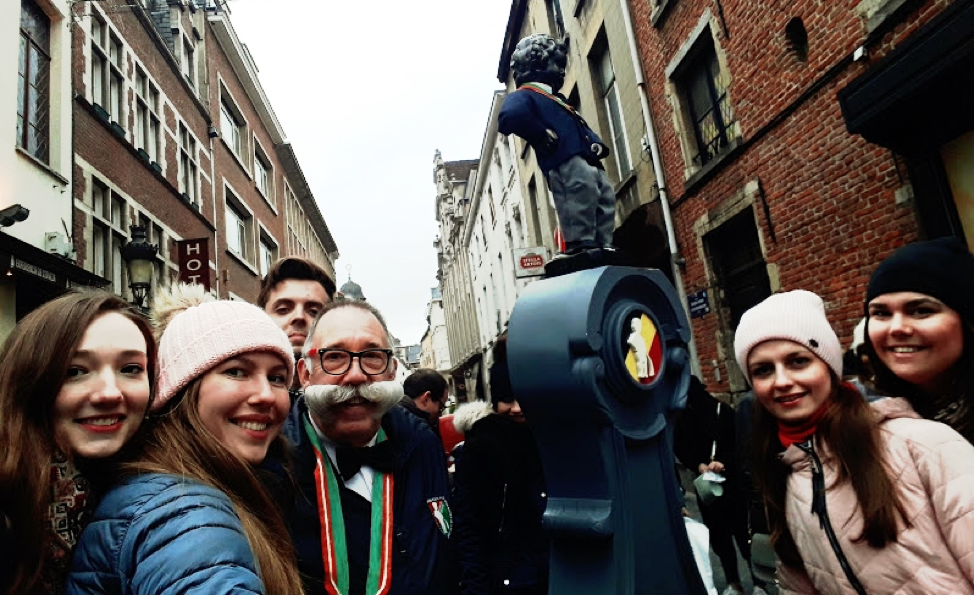 >> To all programs of the University Zuyd in English
>> How to go to University Zuyd