Opinion of students about studying hospitality at University Zuyd
Stella Reppenhagen and Joshua Hurkmans represent your Outlook on life of foreign students in Higher hospitality management school of Maastricht (HMSM), one of the most popular faculties of a Dutch University of applied Sciences Zuyd. They have a story to tell!
Campus
The students of the hotel business can only envy! One of the main advantages of the University that all freshmen live in dormitories on campus. What could be better? Students spend all the time together, share their experiences and ideas, learn about new cultures.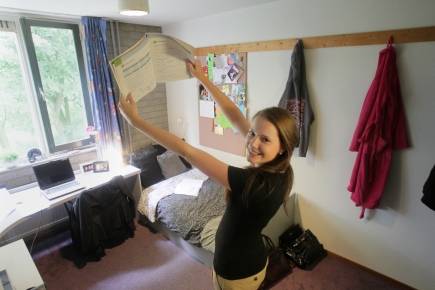 Goodbye loneliness
When you live on campus, to feel alone just once, and it's great. There is always someone to have a good time. Of course, you have your own room, if you want to be alone or to prepare for classes.
However, when you want to spend time in good company, all doors are open. We make new friends in the hallway on the way to the Laundry or the kitchen. We meet new people every day. Sometimes they can talk away for hours!
Foreign students love to spend time in the communal kitchen. Together we cook, eat, listen to music and play games. These moments are impossible to forget, and they are worth to ever talk about them to our children :-)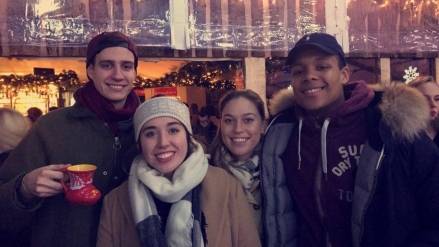 Home
HMSM University Zuyd — relatively small school, and that's why it has such a comfortable atmosphere. It is common to meet and communicate with each other. We, foreign students are very appreciative of these traditions, we are pleased that local students are able to communicate with us. As soon as they hear that we speak English, then you go straight from Dutch to English. Residents of the Netherlands and in General are very hospitable and welcome to foreigners, that's great.
Interesting courses
Classes at University is very exciting, and the class size usually no more than 15 people. Due to this, classes become interactive and allow you to communicate and share opinions. Students learn to apply the theory studied in the first teaching hotel, and then during practice in enterprises.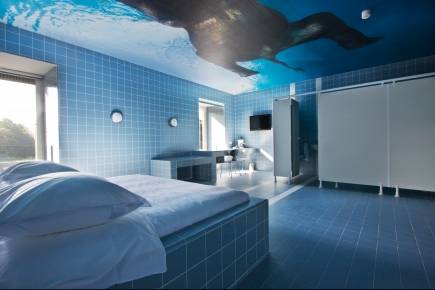 The training program
During the internship, students get to know each other, work and just having a good time. And despite the high demands on the quality of work, we are able to have fun and at the same time to be professional.
As learning tasks become more complex and approximate to the real work. This means that the results will be evaluated not only teachers, but also the real customers, i.e. the representatives of the industry that appeal to students with a question or a problem.
The Department regularly organizes lectures by industry representatives (some of whom were alumni) that tell the students about the latest developments and trends in the industry. During the second half of training, students choose a specialization, due to which the diploma meets the interests of students.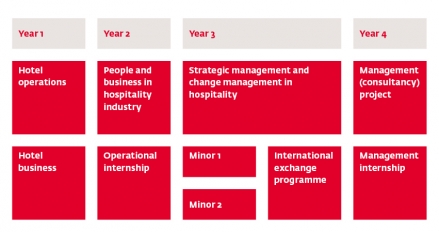 >> To all programs of the University Zuyd in English
>> How to go to University Zuyd