Student at University of Kent on the choice of modules
Student of the prestigious School of Arts, University of Kent Ben Dawkins - freshman bachelor program. Ben loves art museums and photography, and he is an active traveler and environmental activist. Ben talked about their favorite modules and advantages of wide choice of modules in the program:
"A wide range of modules especially in second and third year, became for me one of the main reasons to enroll in the University of Kent. I like the ability to adjust the curriculum to fit your interests. I study history arts and be able to decide what topics to study — Renaissance, Baroque or even the impact of art on fashion and cinema. There subjects with a more practical approach to the study of art, for example, using drawing and writing. And yet, asKlondike the French, I don't wait to start the course on Paris of the 19th century. Just imagine — Monet, Manet, Cezanne, Picasso and more!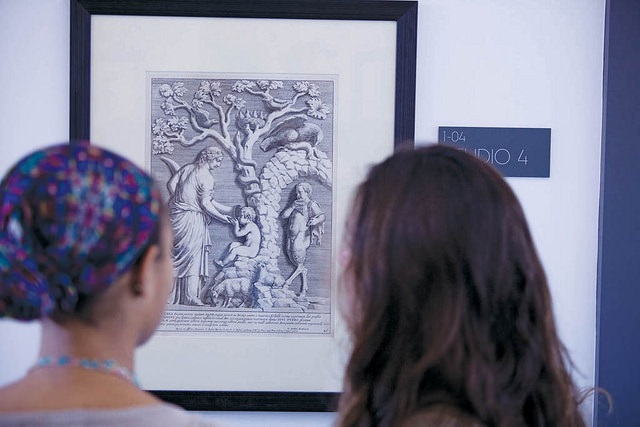 In addition to this, in the University of Kent there is something unique about what I learned only a month before the start of training — "wild modules"! I'm not sure they are available for all programs, but usually the students have the opportunity to study a module from another faculty of choice. This year, along with modules on (3 modules at 10 credits and 1 for 15) I will learn another 15-credit module on French cinema. I already said that I love France? I also interested in French movies. I have another hobby — photography, so I really hope that next year will be able to take a practical module on digital photography and image processing.
It seems to me that due to the free choice of modules students there is additional motivation to learn because they study subjects because what they want to, not because I have to. And, of course, a diploma with the individual the program gives a greater chance to get interested in you work. For example, diploma in art History a student may include modules on coaching and to start a career in the gallery or the Museum, and another diploma from the practical the modules will help you to become a painter or a photographer. The choice is yours!"
The school of arts of University of Kent occupies 14-e a place in rating Guardian University Guide 2018.
Ask a question to the University
Source post: blog Ben Dawkins