Lisa from Moscow about the job in London and studying in University of Surrey
EI: hi, Lisa! It was a pleasure to meet you at the Moscow international salon of education. Thank you for participating in Alumni Talks! For those who could not attend the MIEF 2017 tell me a little about yourself (Where are you from? How old are you? When you went to UK and why did you choose UK education?)

Good afternoon, my name is Lisa, I'm 21, I'm from Moscow, at the moment I live and work in London. I went to study in the UK at the end of 9 classes of the Russian school at the age of 15 years.

With 6 years I studied foreign languages, I studied English and German and always wanted to go to study abroad. I was always interested in new cultures, I like to find foreign friends and acquaintances, and try to learn in different educational systems.
So when my parents asked me to go to study abroad, my choice immediately fell on the UK, because in addition to the internationally recognized education, England is very multi-ethnic country in which every year come to study and training students from all over the world.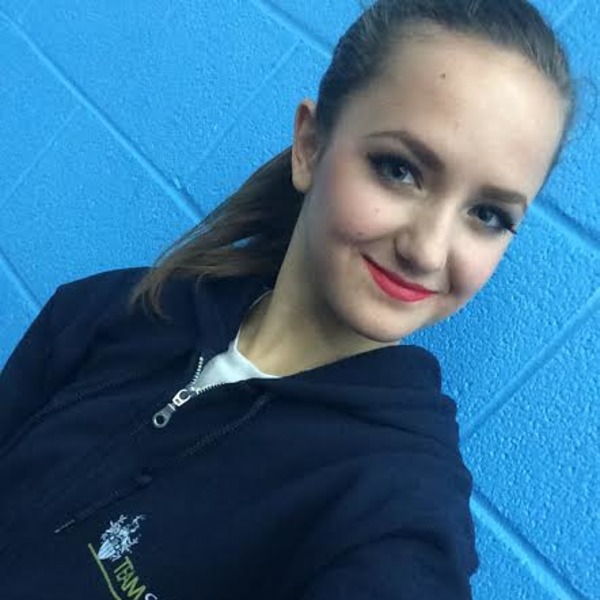 EI: In what year were you enrolled at the University of Surrey? If you chose between the other universities and by what criteria? Why chose the University of Sussex?
I went to University in 2012. The English education system, after school students can enroll in 5 different universities. My Top 3 were the University of Bath, King's College London and of course the University of Surrey.

I enrolled in all three universities, but stopped the choice on Surrey, as the first sight fell in love with this amazing University, the atmosphere of student life and magnificent nature. I believe that the biggest advantage is that the University is out of town (40 minute drive from London), so the campus is very peaceful, beautiful place with a huge lake on the territory of the University. After a hectic life in Moscow, measured, quiet life of a small campus was a dream of mine.
Of course, an important factor when choosing a University was its rating. Surrey Business School is one of the most prestigious business schools in the UK and Europe, with a large number of different programs and specialties.
>> View all programs of the University of Sussex
EI:what program did you study? What are your impressions of the program?
I took a course in International business and management program, which is ideal for those who have not quite decided on their specialty, as it gives in-depth knowledge of all areas of business such as Accounting and Finance, Marketing, Human Resource Management, etc.

At the time of admission to the University I didn't know what kind of area I want to connect my professional career, and so my choice fell on this program. But after the first year of training I realized I wanted to work in the field of accountancy and Finance and therefore, in the subsequent year of study I chose modules that are directly connected with this region. I believe that the opportunity to choose some of their modules is a big advantage of studying in the UK, as it gives students the chance to study precisely the area with which they subsequently want to do with my career.
So I chose the so-called program of "Sandwich", which includes in addition to the tuition, 12 months of professional internship in the company. This program is very widespread widespread in England because it gives students the chance to gain real work experience in large international organizations. The internship takes place at the end of the 2nd training course, at this time students 12 months of leaving the University and is classes, work a full day at least 37.5 hours per week, and in most cases receive for your job salary.
For me, my internship was probably the most important and valuable experiences that I received at the University. Not only am I able to understand whether I am interested to continue my career in Finance, but also gained tremendous experience, professional experience, and received an offer to continue working for the company after graduation.
Ask a question to the University
EI: What did you do in your free time at University? Did you in any student clubs? If you worked part time while studying? Given that the University is just 35 minutes from Central London, how often do you go to London?
In most of the universities in England there are so-called community, clubs on interests, which is open to any interested student. Each community has its own Committee run by students. Community organize various meetings, trips, parties, etc., in their free time. Thus, the students easier to find friends and acquaintances with similar interests. For example, I have always been interested in dancing, so I joined the dance community at my University, which acted as part of a competitive University teams "Team Surrey". During the year, we staged various performances and participated in competitions between universities across England.
So I was in the club, Latin dancing and was a member of his Committee.
In addition to the community, the University has many other interesting and useful activities for the free time. For example, my University supports Global Graduate Award, which students can take foreign languages in addition to their training program absolutely free. At the end of this course, students take an exam and evaluation is put in their diploma of graduation. I've chosen to learn German language, which later helped me in my professional career.

Most British students prefer to earn money in your free time. It's a pretty common practice, which allows you to acquire new skills, experience and some money. I unfortunately never found time for part-time work, but many of my friends who worked in various shops and cafes were very happy with the conditions of their work and acquired experience with customers, employers and colleagues.
>> Read about the campus of the University of Sussex and student life
EI: Tell us a little bit about Guildford (Guildford). What are the pros and cons you see for yourself? How it is safe for students?
Guildford is a small suburb of London. A large part of the city population are students so the atmosphere is always fun and pretty relaxed. Guildford is one of the safest cities in all of England, with which I fully agree. Though this town is pretty small (by Russian standards), you can always find something to do. The city has a very large number of different shops and boutiques, cafes, restaurants, pubs and a large cinema. That is why after I moved to live in Guildford, I became less and less travel on weekends to London.
Guildford is located in Surrey Hills, which is famous for its beautiful nature and parks, if the weather permits, you can have picnics and gatherings with friends.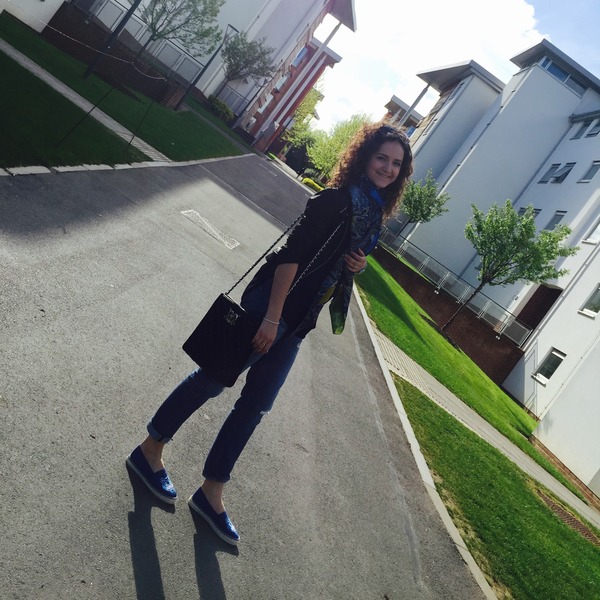 EI: You now live in London - how do you manage to stay in the UK? Was it difficult to find a job? Do you think your education at the University of Surrey have helped you in your career?
As I mentioned earlier, I was lucky to have an offer of a permanent job after finishing my internship. I won't lie and say that I was incredibly lucky as to find a job in England to foreigners is very difficult, due to the fact that to work you need to get a work visa. Work visas are sponsored only by employers, which is a special license and the procedure for obtaining such a visa happy with is difficult. So of course employers prefer to hire people with British citizenship. However, for foreigners who graduated from a UK University on a student visa, there are small indulgences and exceptions when applying for a work visa.
I believe that my education and professional experience in Sarree tremendously increased my career chances, as British education is valued around the world, including in Russia, diploma of English University opens for its owner a lot of career opportunities.
>> Learn more about University of Surrey
EI: the Most motivating event that happened to you during the study?
For me the most motivating event, as I mentioned, was my internship in a London company. During those 12 months I completely changed my views on the choice of their professional discipline, got invaluable experience and appreciate how important and valuable my education at the University. It gave me the impetus and motivation to continue to develop and deepen my knowledge in my chosen field.

EI: please Give me advice to freshmen: just do not need to do student in the UK? ☺
I think for those who first came to study abroad, and from whom there is a language barrier, the worst of all is to surround yourself with people of their own country and communicate only with them, as do many foreign students. Of course, to find friends who grew up in the same culture and speak the same language is much easier than to communicate with foreigners, but this communication will not allow students to experience the full flavor and atmosphere of different cultures, which are assembled in the UK.
In addition, all freshmen are advised to enroll in as many different communities and enjoy all the privileges offered by the University, and such weight! Perhaps in this way you will discover a new interest or hobby and find friends with the same interests as you, and not should put it off for later, because what better time than first year in University, for this.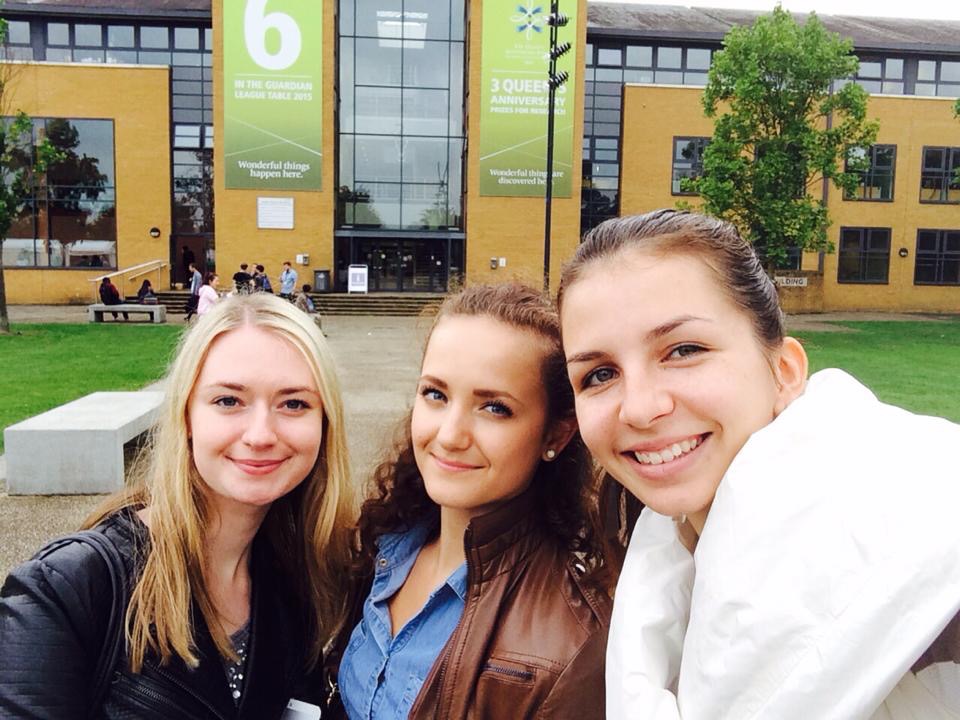 EI: Thank you so much for this interview! What would you like to say in closing to our readers?
I would like to say that for me the decision to study in the UK has become one of the most important and best decisions in my life. I strongly recommend to all those who are thinking about studying abroad, be sure to implement it! Perhaps if you are not confident in your choice, you could get an internship in one of the British summer schools at the University in which you will be able to experience the atmosphere of student life in the UK and understand if it fits you.
If you have already decided what you want to study in UK choose between several universities, it would be best to come to one of the open days that are held several times a year, in your selected universities. This way you will be able to see what a University because an important factor in learning is the environment in which it takes place.
For those who are thinking about studying in University of Surrey I can say that this is a wonderful University that gives a very strong and good training to its students and offers a variety of interesting activities in their free time.