A student from Moldova about BSc Economics at Royal Holloway
Hi! Tell us a little about yourself. How is it that you were in England?
Hi! I am 20 years old and I was born in Moldova. I am currently studying Economics at Royal Holloway University, and is a three-yearly rate. I came to study in England 4 years ago, after he received a scholarship at the British Independent school tuition and full Board accommodation in the boarding school. At school I passed the exams on the A-level system and studied subjects such as math, German, psychology, Economics and Russian language.
In what year were you enrolled at Royal Holloway University? Was it your first choice University or have you served somewhere else? Why Royal Holloway University? What attracted you to this University?
I went to University at Royal Holloway, University Of London in September 2013. As I entered the University through UCAS, I was chosen among the five universities. I made my final choice after I visited the open day. This is the first visit to the University gave me more understanding about what it means to study at this University. At the first visit to the University I fell in love with it and immediately realized that this is the place where I want to be, and I was right.
As you entered the University? Tell us about your experience.
I applied for admission to the University of Royal Holloway through UCAS system, at a time when I was studying for A-level at school. For me it was very simple and easy way, and the teachers at my school really helped me during the application process. I think the most difficult for me was writing motivational letters and make choices of course.
If you are faced with any difficulties when entering University as a foreign student? If so, tell us about it in more detail.
Hmmm, not really. I don't think I had any major difficulties when I came to University. However, this may be due to the fact that I'm used to live abroad, outside of their comfort zones, surrounded by other foreign students.
Does Royal Holloway University scholarships for international students? Do you know of students that have received scholarships?
Yes, the University of Royal Holloway offers a range of scholarships for international students. In fact, in my first year I'm eligible for International Excellence Scholarship, which is a discount of £ 10,000 on the cost of training in the first academic year. Also, Royal Holloway University encourages students for academic success, as (for example) offers several types of scholarships for academic achievements. Following my outstanding academic results academic A-level and I had also qualified for the scholarship Bedford Scholarship that was available for 2013 entry and which offers 1,000 pounds for the first year of my training. Scholarships may vary from year to year, so it is best to check the website of Royal Holloway to see what scholarships predlagayutsya for each year, but they are there to stimulate students.
What program are you studying? What are your impressions of the program? If you have a favorite subject, teacher?
At the moment, I'm studying Economics. This is a very difficult subject, which allows you to change and shape it depending on the modules you want, as well as the study of this subject allows you to enter new areas not related to economy. For example, in my first year I had the opportunity to choose additional modules to study, and I chose one module in international relations.
Also, all the faculty are willing to help if you have any problems and give advice as to each student attaches personal consultant.
There is even the possibility to partially change course if the student understands that this is not something he wants to continue to teach.
Who studies with you at your program? A lot of foreigners, Russian-speaking students? Were you able to have close friends, and who they are – Russian-speaking foreigners, the British? With whom it is easier to find a common language?
Royal Holloway is a very international University. There are students from all over the world and this is what makes the RH so special. This international campus is largely due to the fact that the freshmen faster get new friends, and since some of them don't speak English perfectly, they can be much more comfortable to communicate in English with other international students because they are in the same situation. Since I studied Economics, I know that this course is studied a huge number of international students.
I think most of my friends I met on the course. There are also a lot of Russian-speaking students. We even have a Society Russian-speaking students, the purpose of which is to collect all Russian-speaking students together and involve them in various cultural and social activities, and to preserve the traditions and to celebrate national holidays together as one big family.
And Yes, I do have a lot of friends, but our closest friends from Russia, Bulgaria, Italy and England.
Of course, in the beginning it is much easier to find friends who speak to you on the same language, because they think the same as you and they have the same tradition. But once you get used to University life, it becomes easier to communicate with other students, because everyone here is very friendly, open and ready to help you.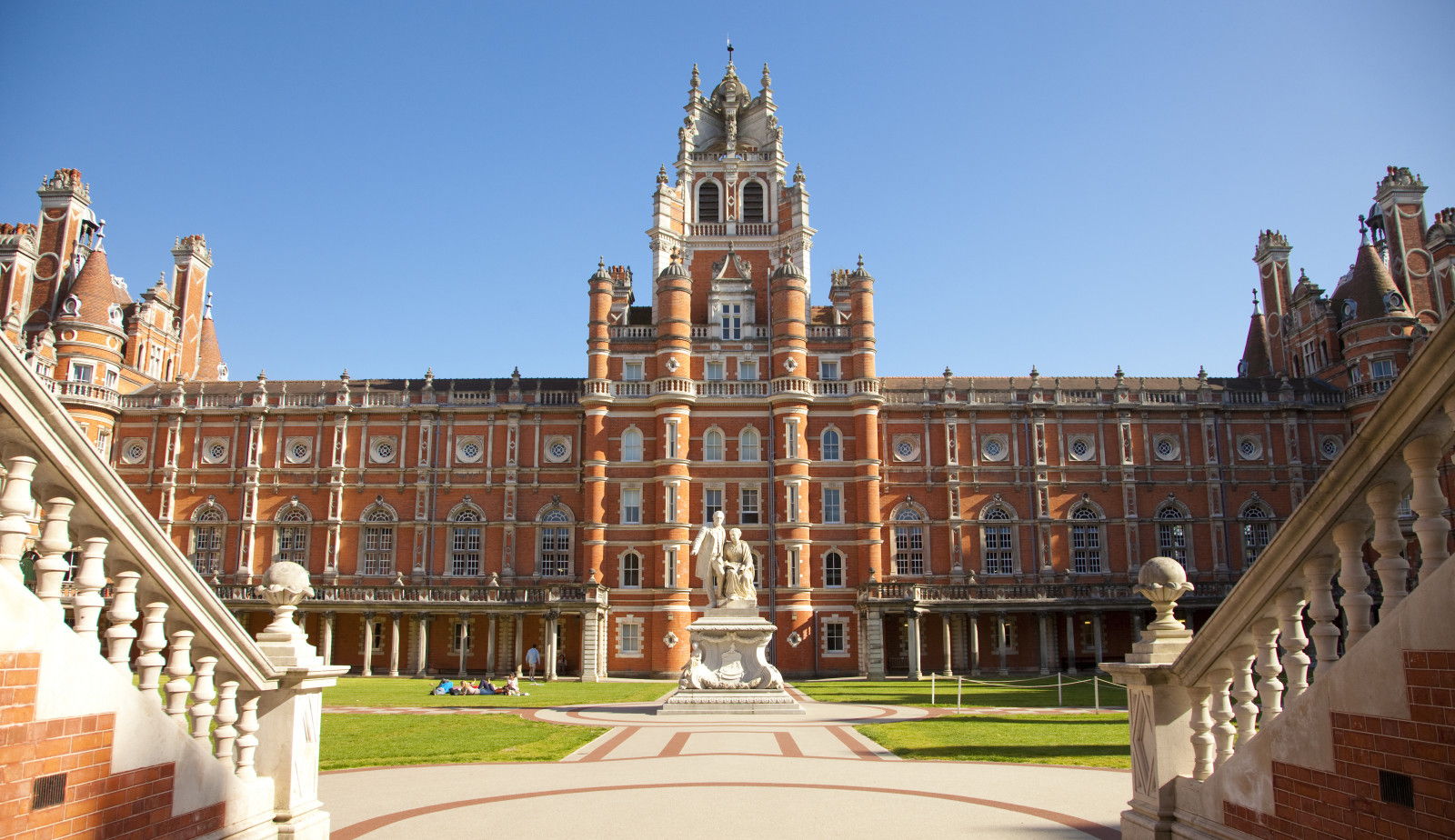 What do you do in your free time at University? Are you in any student clubs? Tell us a little about it.
There are a huge number of things that you can do on campus, from joining different communities and sports clubs to the possibility of learning new foreign languages. Also, absolutely everyone can create their own personal community or a sports club, which will be something new and different from anything else that already exists on campus.
Personally I have joined several sport clubs and communities to help I stay busy even during their spare. At the moment I am on the Committee of the Society of Russian-speaking students and in the Society of Investment and Finance. I'm always busy working in these societies, organization of social events because we want such events contributed to the convergence of all participants. Also, in my first year I was part of the hockey team and every week we had competitions and training, which was also very fun. Also a trip to London or Windsor is an excellent idea because both places are in close proximity to Egham.
Tell us a little about the town of Egham. What are the pros and cons you see for yourself? Easy to find housing, jobs, convenient transportation, and rich if night life?
Egham town, which has everything you need student, which is less than a 40-minute drive from the centre of London. Besides, this city is one of the safest places in the UK. There are several supermarkets which are about a 15-20 minute walk from campus. There are also many restaurants, cafes and pubs. London and Windsor are very close to Egham for those who love or want a good night life. Virginia Water is also located close enough to go there - it's a great idea for summer or just anytime when the weather is good.
Due to the fact that Egham is a small enough city that everything around in walking distance, so there is no need to spend much money on transport.
In my experience it was easy enough to find a job, as the University constantly informs students about current opportunities and on campus? and beyond, through some jobs fairs and through the help of a professional service.
Tell us where you are working, in what capacity? Do you think that your education in Royal Holloway University helped you obtain this job?
Currently, I work as a Student Ambassador, but I also found an internship for the summer, which gives me more confidence that my chosen course at the University of RH will help me in getting a job that I want after graduation.
Thank you so much for this interview! What would you like to say in closing to our readers?
From my personal experience I can say that the arrival and training in England, it was the best decision I ever made, and I support anyone who wants to go to University abroad and get an unforgettable experience. And good luck to all with exams!
*Ask questions directly to the representative of the University, Nyle, who himself graduated from the University of Royal Holloway and will be glad to tell You about the University and to help with the selection of the program.
Recommended University program: MSc Economics (one-year master programme)