The study of veterinary medicine in the UK
Many of us since childhood dreamed of saving little kittens and to help sick puppies. However, the profession of a veterinarian includes working with many other types of animals, from Pets to cattle, as well as special knowledge in the field of biology and narrow disciplines.
To suit program in veterinary medicine?
If you love animals and are interested in biology, the work of the veterinary doctor will allow you to combine these Hobbies.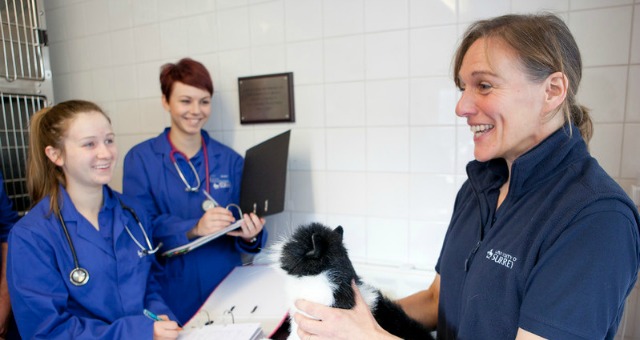 What is the structure of the training?
As the standard of medical education in the UK, programs for veterinary medicine have a duration of 5 years (6 years at Cambridge). Some universities also offer a pre-prep program duration of 1 year. The ratio of hours of lectures and seminars depends on the institution: at this rate you should pay attention when choosing software.
What University to choose?
In the number of universities offering programs in veterinary medicine include the University of Bristol, University of Cambridge, the University of Edinburgh and the Royal Veterinary College in London.
The University of Sussex also implements a number of promising undergraduate, graduate, postgraduate and advanced training in the field of veterinary medicine. Investment in the new building of the Faculty of Veterinary medicine, which opened its doors in October 2015, made up of £ 45 million, which confirms the importance of this area in the overall structure of the University. A list of programs of the University of Sussex in veterinary medicine include: bachelor program "Veterinary Biosciences BSc (Hons)Veterinary Medicine and Science BVMSci", the master program "MSc Veterinary Microbiology" and the program of postgraduate studies "PhD Veterinary Medicine and Science".
>> View all programs University of Surrey
Career prospects
In addition to working as a veterinarian, graduates of the program also work in the field of biomedical research and relevant government organizations including the Department of environment, food and agriculture of the United Kingdom.