Student life
The University of Konstanz is located on the Gießberg hill, a place where others go on holiday, coming with its own beach facing the Lake Constance. The campus is well connected and stands out with its short distances. That means that all lectures, library, laboratories and café are at one location.
The Library is the central institution for documentary research at the University of Konstanz. The entire collection, a mixture of lending and non-circulating material (consisting of more than two million volumes), is systematically arranged and accessible to the public in open-stacks. The Library can be used by everyone, even people from outside of the university.
Accommodation
The University of Konstanz doesn't have student halls. Studentenwerk Bodensee, however, on behalf of the Student Accommodation Dept. provide all the information you may require with regards to Student Accommodation.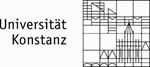 University of Konstanz
Universitätsstraße 10, 78464 Konstanz, Germany
Germany
Germany
View Location
Telephone:
+49 7531 880
Website