Overview
Oxford University is the oldest university in the English-speaking world. Teaching has been taking place in Oxford since 1096.
Former Oxford students include 25 British Prime Ministers; at least 30 international leaders; 47 Nobel Prize winners; six current holders of the Order of Merit; at least 6 kings, 12 saints and 20 Archbishops of Canterbury; some 50 Olympic medal winners; 10 Chief Executive Officers and 9 Chairmen of UK FTSE 100 companies.
Year established

1096

Location

Central England

Registered students

24640

Students satisfaction

92%
Academic specialism
Courses are academic rather than vocational.
Oxford excels across the board in both sciences and arts subjects.
Photos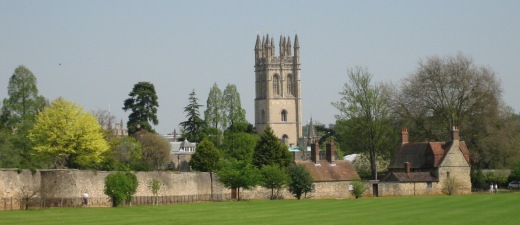 University of Oxford
University Offices
Wellington Square
OX1 2JD
United Kingdom
United Kingdom
View Location
Telephone:
+44 (0)1865 279207
Website
Location
About 100km north-west of London, with excellent links to the capital and the rest of the country.
Oxford is a lively medium-sized city with a total student population of over 40,000 (including students at both Oxford and Oxford Brookes).
Most university and college buildings are located in the centre and are easily reached on foot or by bike.