Overview
The University of British Columbia is a global centre for research and teaching, consistently ranked among the 40 best universities in the world. Since 1915, UBC's West Coast spirit has embraced innovation and challenged the status quo. Its entrepreneurial perspective encourages students, staff and faculty to challenge convention, lead discovery and explore new ways of learning. At UBC, bold thinking is given a place to develop into ideas that can change the world. The University creates rich opportunities for international engagement for students, faculty, staff, and alumni, and collaborates and communicates globally.
In 1877, only six years after British Columbia joined Canada, Superintendent of Education John Jessop submitted a proposal for the formation of a provincial university. An Act Respecting the University of British Columbia was passed by the provincial legislature in 1890, but disagreements arose over whether to build the university on Vancouver Island or the mainland. Building on a successful affiliation between Vancouver and Victoria high schools with McGill University, Henry Marshall Tory[15] helped to establish the McGill University College of British Columbia. From 1906 to 1915 McGill BC (as it was called) operated as a private institution providing the first few years toward a degree at McGill University or elsewhere. The Henry Marshall Tory Medal was established in 1941 by Tory, founding President of the University of Alberta and of the National Research Council of Canada, and a co-founder of Carleton University.
Among Current or Former Faculty and Alumni:
2 Canadian prime ministers
11 3M National Teaching Fellows
65 Olympic medals
68 Rhodes Scholars, 4 Rhodes Scholars in the last five years
180 Royal Society of Canada members
Year established

1908

Registered students

58280
Academic specialism
UBC holds an international reputation for excellence in advanced research and learning, offering a wide-range of innovative programs in the arts, sciences, medicine, law, business and other faculties. The University of British Columbia is consistently ranking among the 40 best globally, and now places among the top 20 public universities in the world. UBC ranks 33 in the 2014 Times Higher Education (THE) reputational in ranking. This ranking is a sub-component of the comprehensive rankings, and based on an academic opinion survey.
Photos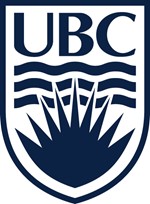 University of British Columbia (UBC)
2329 W Mall, Vancouver, BC V6T 1Z4, Canada
BC V6T 1Z4
Canada
Canada
View Location
Telephone:
+1 604-822-2211
Website