Overview
The London School of Economics and Political Science (LSE) is a research university specialised in social sciences located in London, United Kingdom, and a constituent college of the federal University of London. Founded in 1895 by Fabian Society LSE joined the University of London in 1900 and first issued degrees to its students in 1902. LSE conducts teaching and research across a range of social sciences, as well as in mathematics and statistics.
Admission to LSE is highly competitive. In 2012, the school received 17,500 applications for 1,200 undergraduate places. LSE is ranked third overall in the Sunday Times University Guide cumulative ranking of British universities over a ten-year period (1997–2007), and third in the Complete University Guide 2014. LSE is often referred to as the leading centre for the study of social sciences in the world.
To date, there have been 16 Nobel Prize winners amongst its alumni and current and former staff, at least 37 world leaders, 6 Pulitzer Prize winners and countless fellows of the British Academy.
Year established

1895

Location

South East England

Registered students

9030

Students satisfaction

77%
Academic specialism
LSE offers courses not only in economics and political science, but also in a wide range of social science subjects, taught within a number of departments and interdisciplinary institutes. It is the only university in the UK specialising in the study of the social sciences, and has a worldwide reputation in the field. LSE particularly excels in the sphere of economics and economic history.
Photos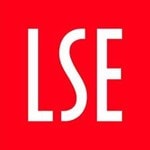 London School of Economics and Political Science (LSE), University of London
Houghton Street
WC2A 2AE
United Kingdom
United Kingdom
View Location
Telephone:
+44 (0)20 7955 6613
Website