Overview
Formed in 1993 through a merger of Glasgow Polytechnic and the Queen's College, Glasgow. The predecessor college dates back to 1875.
Year established

n/a

Location

West of Scotland

Registered students

17450

Students satisfaction

85%
Academic specialism
One in five nurses and healthcare professionals educated in Scotland are educated at Glasgow Caledonian.
Caledonian Business School is the largest in Scotland and the fifth largest in Britain.
Glasgow Caledonian is the only Scottish provider of Ophthalmic Dispensing and Optometry degrees.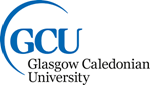 Glasgow Caledonian University
City Campus
Cowcaddens Road
G4 0BA
United Kingdom
United Kingdom
View Location
Telephone:
+44 (0)141 331 3000
Website